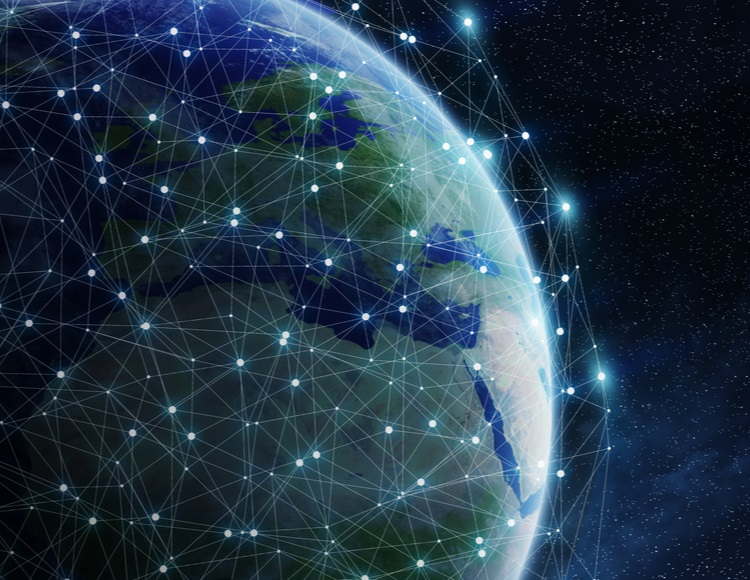 Space: The Future of Defense in 5 Ways
The space sector isn't just about rocket launches and astronauts walking on the Moon. Space is poised to play an integral part in the way in which battles are fought and nations defend themselves: 
Imagery

– Photos from outer space will provide essential data on enemy troop movements, target identification, logistic alternatives/viable pathways, and attack results. Companies like Planet Labs* provide this valuable information.

Communications-

Satellite enabled communications will facilitate a continuous flow of information including GPS coordinates, even in remote areas. Troops will not be dependent on vulnerable land-based communications infrastructure. Viasat*, Garmin*, Eutelsat Communications*, and Echostar* are just some of the companies that provide satellite services.

Military Bases in Space

– Military space stations will provide both defense and attack outposts. These bases will protect assets and personnel, ward off enemy attacks, and deploy "long distance" weapons. Defending assets such as satellites from lasers, jamming, and cyberattacks will be critical.

Remote Control Maneuvers

– Tanks, drones, and robots will be directed remotely via satellite service and software. Drone swarms or large groups of drones aka UAVs (Unmanned Aerial Vehicles) will be used to provide information for tactical operations, serve as military weapons, and transport supplies.  Video gaming will have evolved into real life military operations and no longer be seen as just a frivolous pastime.

Hypersonic Transportation and Weapons-

Hypersonic vehicles flying faster than the speed of sound will enable vehicles to have faster access to space and provide the military with faster response times. Hypersonic space transportation vehicles will be used for military freight and personnel. Hypersonic missiles and tracking systems will be critical ingredients in future defense programs. Companies like Lockheed Martin*, Virgin Galactic*, Boeing*, L3Harris* and Northrop Grumman* play a big role in hypersonic research and development.
The Procure Space ETF, UFO:NASDAQ, recognizes the critical role that space will play as the future of defense evolves. UFO, the world's first pure-play space ETF, contains publicly traded, space-related companies from around the globe Companies within the Procure Space ETF are at the forefront of research and implementation of the new and expanding technology integrating space within the ever-changing world of defense. 
To learn more about the Procure Space ETF, visit www.ProcureETFs.com.
As of May 8th, 2023, Boeing (BA) was a 2.63% holding, Echostar (SATS) was a 3.64% holding, Eutelsat (ETL FP) was a 5.30% holding, Garmin (GRMN) was a 5.73% holding, L3Harris Technologies (LHX) was a 2.42% holding, Lockheed Martin (LMT) was a 2.55% holding, Northrop Grumman (NOC) was a 2.60% holding, Planet Labs (PL) was a 4.85% holding, Viasat (VSAT) was a 5.64% holding, Virgin Galatic (SPCE) was a 3.78% holding in the Procure Space ETF (NASDAQ: UFO). For a complete list of holdings in UFO, visit https://procureetfs.com/ufo/. Fund holdings and sector allocations are subject to change at any time and should not be considered a recommendation to buy or sell any security.
For a complete list of holdings in UFO, visit: https://procureetfs.com/ufo/. Fund holdings and sector allocations are subject to change at any time and should not be considered a recommendation to buy or sell any security. 
Please consider the Funds investment objectives, risks, and charges and expenses carefully before you invest. This and other important information is contained in the Fund's summary prospectus and prospectus, which can be obtained by visiting procureetfs.com. Read carefully before you invest.
Investing involves risk. Principal loss is possible. The Fund is also subject to the following risks: Shares of any ETF are bought and sold at market price (not NAV), may trade at a discount or premium to NAV and are not individually redeemed from the funds. Brokerage commissions will reduce returns. 
Aerospace and defense companies can be significantly affected by government aerospace and defense regulation and spending policies. The exploration of space by private industry and the harvesting of space assets is a business based in future and is witnessing new entrants into the market. Investments in the Fund will be riskier than traditional investments in established industry sectors. The Fund is considered to be concentrated in securities of companies that operate or utilize satellites which are subject to manufacturing delays, launch delays or failures, and operational and environmental risks that could limit their ability to utilize the satellites needed to deliver services to customers. Investing in foreign securities are volatile, harder to price, and less liquid than U.S. securities. Securities of small- and mid-capitalization companies may experience much more price volatility, greater spreads between their bid and ask prices and significantly lower trading volumes than securities issued by large, more established companies. The Fund is not actively managed so it would not take defensive positions in declining markets unless such positions are reflected in the underlying index. Please refer to the summary prospectus for a more detailed explanation of the Funds' principal risks. It is not possible to invest in an index.
UFO is distributed by Quasar Distributors LLC.